Pictures of individual coins from the hoard and of project activities being carried out by volunteers
This shows the sometimes dramatic improvement following cleaning/conservation.
The obverse of all the coins shows the head of the Emperor who issued them.
The hoard contains coins from nine Emperors, this image shows four of them.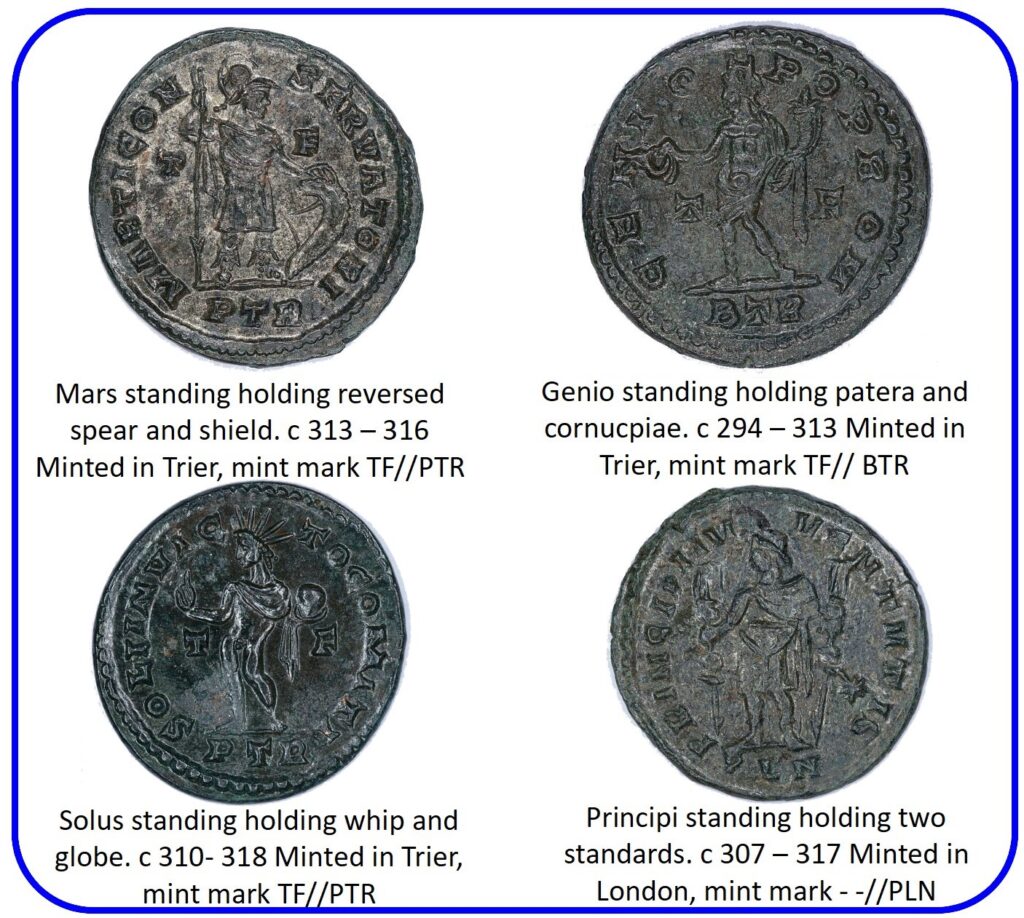 The reverse of some coins showing some of the many different images on this side.
Project volunteer training