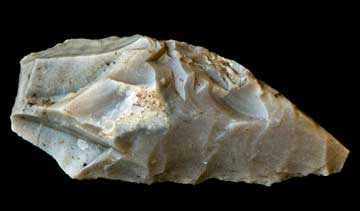 No problem – there's lots of it. Oh yes, there is a problem; there's so much of it, too much! I've a long shelf full of books on various aspects of Malmesbury history. Famed historians like William of Malmesbury in the twelfth century and later chroniclers like Leland and Aubrey and so many more have written about our town. How can all that be condensed in a meaningful and interesting way?
Well, this my attempt to do just that; to take you on a voyage through time from the earliest evidence for Malmesbury 4,500 years ago right up to the present day – from the Stone Age to the Space Age.
Malmesbury characters and topics are listed here with some information about them but details of our collection also contain some history as do the topics in "Malmesbury today", so it is really a giant jigsaw. You'll have to put the pieces together for yourself to get anything like the full picture, but the hope is that by dividing it up in this way you'll be able to find quickly the subjects that interest you.