The museum has acquired an autograph letter from King Charles I to his nephew Prince Rupert informing him of his intention to travel to Bristol spending a night in Malmesbury on the way. He asks Rupert to deploy some of his troops for his protection. The letter was sent from Oxford on July 31st 1643 and includes a paper seal bearing the royal arms.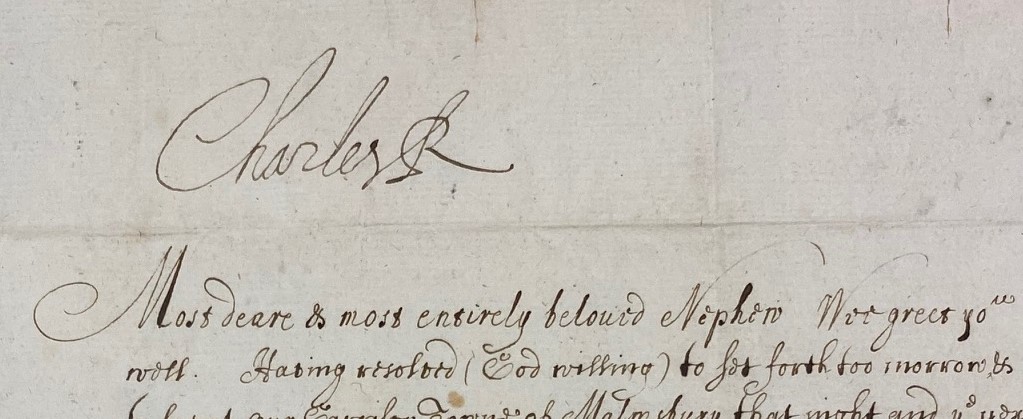 Malmesbury was on the main route between Oxford and Bristol and changed hands a number of times during the Civil War. The museum has other civil war related letters in the collection as well as displaying the replica of, and detailed information about, the unique 1646 picture map of Malmesbury defences.
The letter will be on display as soon as possible for Members, volunteers and visitors to enjoy.
Transcript